A B C D E F G H I J K L M N O P Q R S T U V W X Y Z other...
P&C TECHNOLOGIES CO., LTD.
P&C Technologies Co., Ltd. from South Korea offers various kinds of MV switchgears, power system protection & control equipment, and substation & distribution automation systems.
PAVLOVA EKATERINA VLADIMIROVNA, IP
PEMSA
Wiremesh cable traces and accessories for different types of cable systems.
PERRY ELECTRIC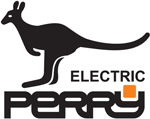 Phone: +39 (031) 89441
Address: Via Milanese, 11, Veniano (CO), Italy
E-mail: export@perry.it
Web: http://www.perry.it
Country: Italy

PHOENIX CONTACT RUS
PHOENIX LIGHT
PLANT OF ELECTROTECHNICAL EQUIPMENT (ZETO), CJSC
PNEUMOELECTROSERVICE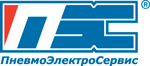 PODOLSK ELECTRICAL INSTALLATION & WIRING EQUIPMENT FACTORY, JSC
PODOLSKKABEL, PE, SJSCW
POK
POLIMAGNET, LLC.
POSITRON CO.
PREORA LTD.

PRESTIGE ELECTROMATERIALS
PRIST
PRO8 S.R.O.
Production of switchgears (for all branches), control boxes, compensation switchboards, machine production including production from stainless steel material, production of dielectric protection ...
PROCECO LTD.
PROFELECTRO
PROFILE XXI VEK