A B C D E F G H I J K L M N O P Q R S T U V W X Y Z other...
C&S ELECTRIC LIMITED
CAM MERKEZI SANAYI VE TICARET A.S.
Acid Etched satine/lux and decorative glass production on clear, tinted, painted glass and also mirror.
CAR-MET S.P.A.
Ålectric / gas heated lehrs for annealing and decoration of hollow glassware, mould preheating ovens, hot glass scrapers (granulators), special purpose lehrs, tempering ovens.
CAU S.R.L.
CAU S.R.L. develops and manufactures machines for beveling and one-side and two-side glass edging.
CET-SAN ELEKTRIK
CGE, CONTINENTAL GLASS ENGINEERING GMBH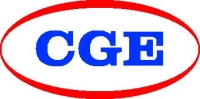 Design, engineering and construction of complete plants producing glass containers, glass blocks and patterned glass. Turn-key projects, expansion and modernization. Supplies of equipment and ...
CHAMBER OF COMMERCE AND INDUSTRY OF THE RUSSIAN FEDERATION
CHANGAN GROUP CO. LTD.
CHANGZHOU ONE WORLD INTERNATIONAL TRADE CO., LTD.
Established in 1985. We offer: 0.22-220 KV Polymer housed, zinc-oxide arresters, Fuse cut-out, insulated protecting hood, Metal oxide varistor blocks, etc.
CHEBOKSARSKIY ZAVOD ELECTROMONTAZHNYKH IZDELIY
CHINA RUSSIA REFRACTORY COMPANY, CRRC LTD.
High-quality refractory materials of the best Chinese factories-manufacturers, well-established on the glass market of Russia and other countries.
CIRCUTOR
COMEM S.P.A.
COMIT S.R.L.
Produces moulds and attachments for hollow glass industry.
CONCERN ENERGOMERA, JSC
CONELEX ITALIAN ELECTRO — EXPORT INDUSTRIES CONSORTIUM
Conelex, Consortium of ANIE Federazione — Italian Federation of Electrical and Electronic Manufacturing Enterprises — supports SMEs on foreign markets.
CONTA-CLIP VERBINDUNGSTECHNIK GMBH
CONTACTICA
CYNK-MAL S.A.