ENERGOPRIBOR
ENERGOREGIONKOMPLEKT, MTD
ENERGOSTYLE, MAGAZINE
ENERGY
ENERGY SYSTEMS & TECHNOLOGIES
ENERGYLAND.INFO
ENERGYPOLIS, MAGAZINE
ENERTEKS
ENGINEERING SOLUTIONS
ENGUL, S.R.O.
Engul is a company specializing in design, manufacturing, and servicing of equipment for power generation and heat production based on internal combustion engines.
ENPAY TRANSFORMER COMPONENTS
ENPAY is an internationally recognized producer of transformer components, magnetic cores, flux collectors, transformer tanks, HV insulation components and transformer windings.
EQUIPMENT TRANSFER SERVICE

Phone: +7 (499) 922-1012
Address: Moscow, Russia
E-mail: socomec@entel.ru
Web: http://www.entel.ru
Country: Russia

ERKO SP.J
ESA ELEKTROSCHALTANLAGEN GRIMMA GMBH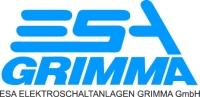 Phone: +49 (3437) 9211-0
Address: Broner Ring 30, D-04668, Grimma, Germany
E-mail: info@esa-grimma.com
Web: http://www.esa-grimma.com
Country: Germany

ESIS ENERRJI VE ELEKTRONIK SAN. TIC. A.S.
ETI ELEKTROELEMENT (SLOVENIA)
ETM ELECTRICAL CO., LTD. JIANGSU
ETM is one of professional electrical products manufacturer and supplier in China, holds Egant and Etman brands. ISO 9001 and ISO 14001 certified.
ETR
EURO GROUP S.P.A.
EUROAUTOMATIKA FIF, LTD.