ABL SURSUM BAYERISCHE ELEKTROZUBEHÖR GMBH & CO. KG
BLOCK TRANSFORMATOREN-ELEKTRONIK GMBH
BR TECHNOLOGIES GMBH & CO. KG
DEHN + SÖHNE GMBH + CO. KG.
DEUTSCHE HOLZVEREDELUNG SCHMEING GMBH & CO. KG (DEHONIT®)

DIPL.-ING. BENDER GMBH & CO. KG
FEAG SANGERHAUSEN GMBH (FRETIGUNGSCENTER FUER ELEKTRISCHE ANLAGEN SANGERHAUSEN GMBH)
FRIESLAND KABEL
GÜNTHER SPELSBERG GMBH + CO. KG
Phone: +49 (2355) 892-143
Address: Im Gewerbepark 1, Schalksmühle, D-58579, Germany
E-mail: pni@spelsberg.de
Web: http://www.spelsberg.com
Country: Germany
Plastic products as junction boxes, distribution boards, concrete installation systems, enclosures for electrical installation & intrinsic fire protection.
GINO AG ELEKTROTECHNISCHE FABRIK
HÜBERS VERFAHRENSTECHNIK MASCHINENBAU GMBH

HAARLÄNDER GMBH
HEDRICH GROUP
HEINRICH GEORG GMBH MASCHINENFABRIK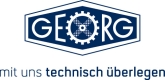 World leading supplier of transformer core production equipment: cut-to-length and stacking lines, slitting lines, production lines for cooling radiators and transformer tanks, wound core lines, ...
HEINRICH SCHÜMANN GMBH & CO. KG
HENSEL + MENNEKES ELEKTRO
HUMMEL AG
J. PRÖPSTER GMBH
JOVYATLAS ELEKTRISCHE UMFORMTECHNIK GMBH