Search by goods and services - 2012
ABACOM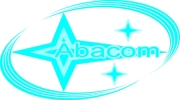 Phone: +7 (495) 609-6194, 609-6208, 980-1154
Address: Klin, Moscow Region, Russia
E-mail: abacom@abacom.ru, kd@abacom.ru
Web: http://www.abacom.ru
Country: Russia

AFME — MATELEC
AFME — Spanish Association of Electrical Equipment Manufacturers. MATELEC — Electrical Equipment Exhibition. Madrid, (26-29 October 2012). GENERAL CABLE. Cable manufacturer. POLYLUX. Electrical ...
ASTRO-UZO
DECIMA, LTD.
ECONIX HI-TECH COMPONENTS PVT. LTD.
Manufacturer of: — terminal blocks, — accessories, — special application switches.
ELEKTRA GORELEKTROSET'STROY
ELEKTROMONTAZH COMPANY, JSC.
KLAUKE RUS
MV GROUP
OBO BETTERMANN
ONKA
OSTEC ENTERPRISE, LTD.
PARTABLE ELECTRIC POWER — ACTUATED FASTENING TOOLS, JSC
PHOENIX CONTACT RUS
RIPLEY (RUSSIAN REPRESENTATION)

Phone: +7 (495) 222-3615, 348-8314
Address: 46 Nooks Hill Road, Cromwell, CT 06416, USA
E-mail: info@ripley-tool.ru
Web: http://www.ripley-tools.com, www.ripley-tool.ru
Country: USA

SYMMETRON GROUP
TAILI INDUSTRIAL CO., LTD.
Our factory is engaging in producing electrical appliance and accessories such as switches and sockets for household use, exhaust fans, bath warmers, door bells, adaptors, wire etc. Besides, we also ...
THERMOMARK
UNIT MARK PRO
YUEQING GEYA ELECTRICAL CO., LTD.