HENAN YAAN ELECTRICAL INSULATION MATERIAL PLANT CO., LTD.
HENGYANG HUAYI MACHINERY CO., LTD.
Huayi Machinery Co., Ltd. is a professional manufacturer of rubber injection molding machines, transfer presses, compression molding machines and molds.
HENGYANG WELLWIN PRECISION MOULD CO., LTD.
WELLWIN is a professional manufacturer of precision rubber moulds. They are widely used in electric power, automobile and rubber ware industries.
HENSEL + MENNEKES ELEKTRO
HIWING MECHANICAL & ELECTRICAL TECHNOLOGY CORP.
The Third Academy is a diversified aerospace technology based enterprise. HiWING is a wholly-owned subsidiary of The Third Academy.
HUMMEL AG
HUNAN ALLONWARD HYDRO-GENERATING EQUIPMENT CO., LTD.
We are able to design & supply hydro generator units within 50 MW, such as Tubular/Kaplan/Francis/Pelton/Turgo type ones, and auxiliary equipment.
HUNAN LINGLING HENGYUAN GENERATING EQUIPMENT CO., LTD.
One of China's top ten professional hydropower generating equipment manufacturers; over 60 year experience of manufacturing hydraulic turbine-generator units.
HUNAN SUNNY HYDROPOWER EQUIPMENT CORPORATION
SHPE is capable to supply various types of hydro generating sets with unit capacity below 50 MW together with electric & control equipment.
HUNAN VANGUARD GROUP CO., LTD.
We are a large state-owned enterprise, founded in 1890, produces hydropower equipment from 1959, achieved ISO 9000 Quality system's authentication.
HYUNDAI HEAVY INDUSTRIES
With a variety of products and proven engineering capabilities in every field of the electrical industy, we are fully prepared to meet the most demanding requirements and to provide turnkey solutions.
ICS GROUP
IEK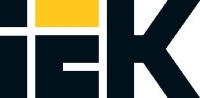 ILME
IMAGE
INBALT ELECTRO
INCOTEX LEADERLIGHT
INSTYTUT TELE- I RADIOTECHNISZNY
INTEPS, NAUCHNO-PROIZVODSTVENNOE PREDPRIYATIE
INTERELEKTROMASH, MEZHDUNARODNAYA ASSOTSIATSIYA