GEFEST-ELECTRO, LTD.
GERSAN ELEKTRIK TICARET VE SANAYI ANONIM ŞIRKETI
GINO AG ELEKTROTECHNISCHE FABRIK
GORNALADKA
GRAND-ELECTRO
GUANGDONG EAST POWER CO., LTD.
Established in 1989, with full production line and R&D for power supply products according with ISO, CE, UL, etc, EAST has perfect marketing and service.
GUANGZHOU ENGGA GENERATORS CO., LTD.
Engga manufactures quality alternators for genset industry and its application is suitable for coupling to all G-Drive engines range from 24 kW to 3000 kW.
GUANGZHOU MACLEAN POWER CO., LTD.
GUNSAN ELEKTRIK MALZ.SAN. VE TIC. A.S.
GVD ELECTRIC ENGINEERING CONSTRUCTION CORP.
Our main products are: — LV electrical enclosures, — Main Power CC, — Withdrawable MCC, — MCC, — Automation Control Systems, — Building Management Systems, — High-Medium Voltage Control ...
HÜBERS VERFAHRENSTECHNIK MASCHINENBAU GMBH

HAARLÄNDER GMBH
HAKEL-TRADE
HANGZHOU XIAOSHAN SHUNHE METAL HOSE CO., LTD
Shunhe Metal Hose is the leading manufacturer of various flexible conduits, which are widely used in protecting electrical wires and cables.
HARBIN ELECTRIC INTERNATIONAL COMPANY LIMITED
Harbin Electric International Company Limited is engaged in the undertaking of power plant and provided comprehensive professional after-sale service.
HASTEL KABLO ELEK. INS. MAK. IM. TAAH. TIC.VE SAN. LTD. ŞTI.
HEDRICH GROUP
HEINRICH GEORG GMBH MASCHINENFABRIK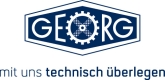 World leading supplier of transformer core production equipment: cut-to-length and stacking lines, slitting lines, production lines for cooling radiators and transformer tanks, wound core lines, ...
HEINRICH SCHÜMANN GMBH & CO. KG
HENAN HUATAI SPECIAL CABLE CO., LTD.
Chinese professional cable manufacturer: power cable, instrumentation cable, electrical wire, conductor, ABC cable GOST, ISO, CE, RoHS, CB, IEC, CCC.