A B C D E F G H I J K L M N O P Q R S T U V W Y Z
ABN
Phone: +7 (495) 995-1010
Address: 49, Arkhitektora Vlasova Str., 117393, Moscow, Russia
E-mail: inf@abn.ru
Web: http://www.abn.ru
Country: Russia
ABN offers a full range of products for building of cable networks, data centers, fiber optic lines and SCS — active network equipment, electrical cabinets, dispatching pulpits, monitoring systems.
ACADEMY OF ENERGY, MAGAZINE
Phone: +7 (812) 321-6030
Address: 4, Zelenogorskaya Str., 194156, Saint Petersburg, Russia
E-mail: academy@powercity.ru
Web: http://www.energoacademy.ru
Country: Russia
The Energy Academy analytical magazine aimed at decision makers in government agencies, energy companies, experts of research institutes and universities, as well as energy experts. The circulation is...
AFME — MATELEC
Phone: +34 (93) 405-07-25
Address: Avda. Diagonal, 477, 12º A Barcelona, Spain
E-mail: export@afme.es
Web: http://www.afme.es
Country: Spain
AFME — Association of Spanish Electrical Equipment Manufacturers. MATELEC — Exhibition of Electrical Equipment (Madrid, October 2016). TOP CABLE — cable manufacturer.
AKEL

Phone: +7 (495) 781-5953
Address: Bldg. 23, 3, Kolodezny Pereulok, 107076, Moscow, Russia
E-mail: inf@ak-el.ru
Web: http://www.ak-el.ru
Country: Russia
Aktuelle Electrotechnik provides a full range of components for turnkey solutions in the energy sector. We supply products manufactured in Europe.
AKTIV-ELEKTRO
Phone: +7 (83443) 2-33-90
Address: 16, Kirovskiy Pereulok, Krasnoslobodsk, Republic of Mordovia, Russia
E-mail: info@ac-el.com
Web: http://www.ac-el.com
Country: Russia
Manufacture of low-voltage switchboard equipment, wiring accessories and different metal structures (housings and cabinets for switchboards, wiring items and mail boxes).
ALFRESCO
Phone: +7 (495) 290-3130 / 31 / 32 / 33 / 34
Address: 43, Verkhnyaya Pervomayskaya Str., 105264, Moscow, Russia
E-mail: info@allfresco.ru
Web: http://www.allfresco.ru
Country: Russia
ALFRESCO is a Russian manufacturer of modern lighting fixtures and outdoor lighting poles, including LED, as well as street furniture for improvement of territories.
AMI SPOL. S.R.O.
Phone: +421 356923900
Address: Komárnanská cesta 13, Nové Zámky, 94043, Slovakia
E-mail: ami@ami.sk
Web: http://www.ami.sk
Country: Slovakia
Ami spol. s.r.o. is a producer of electric lighting fixtures in Slovakia since 2005. Its advantage is a wide range of quality indoor and outdoor luminaires for fluorescent and LED sources.
ANDELI GROUP CO. LTD.
Address: China
E-mail: 162007@expocentr.ru
Country: China
Greenwood Business Park, 72th Km of MKAD, p/o Putilkovo, Krasnogorsk District, Moscow Region, 143441, Russia TEL +7 (499) 922-6968 E-mail: andelirussia@hotmail.com Internet: http://andelirussia.ru ...
ANHUI HAWTO CABLE GROUP CO. LTD.
Phone: +86 (0553) 6509999
Address: Anhui City of Wuhu Province, Wuwei County, New Industrial Zone, China
E-mail: sales@huatongwire.com
Web: http://www.ahht.cc
Country: China
Anhui Huatong Group was founded in 1986; it is a national high-tech enterprise, national creditable enterprise. Customer satisfaction is our pursuit and power.
ANHUI HUAYU CABLE GROUP CO. LTD.
Phone: +86 (553) 2319788
Address: High-Tech Zone, Wuwei County, Wuhu City, Anhui Province, China
E-mail: ahhydl@126.com
Web: http://www.hycable.com
Country: China
Anhui Huayu Cable Group Co. Ltd. is a national new high-tech enterprise that focuses on research & development, manufacturing and marketing of electrical wire and cable products.
ANHUI LONGAN CABLE GROUP CO. LTD.
Phone: +86 (553) 6618008
Address: Gaoxin Road, Jiang Jia Wan Bridge, Wuwei County, Wuhu City, Anhui Province, China
E-mail: ahlacable@163.com, 43337968@qq.com
Web: http://www.ahladl.com.cn
Country: China
Anhui Long An Cable Group Co. Ltd. is a professional wire and cable manufacturing enterprise, the main products are power cable, new energy use cable, instrument cable and other special cables etc.
ANHUI TIANLONG ELECTRIC EQUIPMENT WIRE & CABLE GROUP CO. LTD.
Phone: +86 (553) 6558888
Address: Wucheng Industrial Zone, Wuwei County, Anhui, China
E-mail: ahwwzzjs@163.com
Web: http://www.tlxl.com
Country: China

ARGO, COMPANY
Phone: +7 (4932) 93-71-71, 42-12-94, 41-70-04, 41-69-13
Address: 26, Komsomolskaya Str., 153002, Ivanovo, Russia
E-mail: post@argoivanovo.ru
Web: http://argoivanovo.ru
Country: Russia
A full cycle from design to implementation: — AMI/AMR, APCS, — Automated systems of electricity, heat and water consumption, — management systems of energy, including charging of electric vehicles.
ASHINSKIY METALLURGICAL WORKS, JSC
Phone: +7 (35159) 3-09-32
Address: 9, Mira Str., Asha, 456010, Chelyabinsk Region, Russia
E-mail: sv@amet.ru
Web: http://www.amet.ru
Country: Russia
Cores of amorphous alloys and electrical steel. Cold rolled electrical isotropic and anisotropic steel strip. Cold rolled steel strip for alkaline batteries.
ATAS ELEKTROMOTORY NÁCHOD A.S.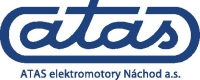 Phone: +420 (491) 446-111
Address: Bratří Čapků 722 Náchod, Czech Republic
E-mail: zashchepkina@atas.cz
Web: http://www.atas.cz
Country: Czech Republic
The producer of motors is supplemented by axial and radial flow fans, EC and BLDC motors, DC and AC motors, tachogenerators and resolvers.
AUTOMATION & IT IN POWER ENGINEERING
Phone: +7 (495) 221-0938
Address: Office 19, 2/24, Kaloshin Pereulok, 119002, Moscow, Russia
E-mail: info@avite.ru
Web: http://www.avite.ru
Country: Russia

BAOJI CHENGUANG VACUUM ELECTRIC DEVICE CO. LTD.
Phone: +86 (917) 3421985
Address: 12 Road, High-tech Zone, Baoji City, Shaanxi Province, China
E-mail: xiwucg2005@126.com
Web: http://www.xwchg.cn
Country: China
Baoji Chenguang Vacuum Electric Device Co. Ltd. main products are vacuum interrupters, solid seal poles, vacuum circuit breakers.
BASTION ENERGO
Phone: +7 (4872) 79-01-72
Address: 16, Galkina Str., 300002, Tula, Russia
E-mail: bastion_energo@mail.ru
Web: http://www.bastionenergo.ru
Country: Russia
Manufacture and supply of relay protection and emergency automation devices, microprocessor terminals for protection of electricity generating equipment. Development and implementation of emergency au...
BEIJING HUACHAI TRADING CENTER
Phone: +86 18511090308
Address: 9A, Dingheng Center, No.Jia45, Fengtai North Road, Feng Tai District, Beijing, China
E-mail: louise@chbdp.com
Web: http://www.chbdpdeutz.com
Country: China
Founded in 1970, affiliated to NORINCO GROUP, license manufacturer of DEUTZ AG B/FL413/513F, BFM1015C/CP 70—743 KW diesel engines and 10—600 KW gensets.
BELARUSKABEL, JSC
Phone: +375 (236) 37-75-55, 32-51-71
Address: 14, Oktyabr'skaya Str., 247760, Mozyr, Homel Region, Belarus
E-mail: lsv74@mail.ru
Web: http://www.belaruskabel.by
Country: Republic of Belarus
Manufacture of communication wires and cables, mounting power and pilot cables up to 1 kV, control and data transmission cables, armoured, fire resistant, and halogen-free cables.