A B C D E F G H I J K L M N O P Q R S T U V W Y Z
ILME SPA
Phone: +39 (02) 3456051
Address: Via Marco Antonio Colonna, 9, 20149 Milano, Italy
E-mail: fiere@ilme.com
Web: http://www.ilme.com
Country: Italy
ILME is the ideal partner in the sphere of industrial connections for power supply, auxiliary circuits, automation control. 70 years of innovative technical solutions which guaratee safety, reliabilit...
IMO PRECISION CONTROLS LTD.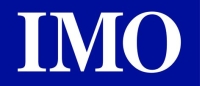 Phone: +44 (20) 8452-6444
Address: 1000 North Circular Road, Staples Corner, London, NW2 7JP, United Kingdom
E-mail: sales@imopc.com
Web: http://www.imopc.com
Country: Great Britain
Founded in 1972, IMO has grown from its UK base to become a global manufacturer and supplier of industrial control and electronic components and systems.
INFORMUNION MEDIA
Phone: +7 (495) 657-8638
Address: Office 10A, Bldg. 154, 29, Vereyskaya Str., 121357, Moscow, Russia
E-mail: info-pmo@i-union.ru
Web: http://www.i-union.ru
Country: Russia
The InformUnion Media publishing house specializes in the edition of industry catalogues and Internet resources www.oborudunion.ru, www.opt-union.ru, www.stroy-union.ru
INGESCO — DENA DESARROLLOS, S.L.
Phone: +34 (937) 36-03-14
Address: Duero, 5, 08223 Terrassa (Barcelona), Spain
E-mail: export@ingesco.com
Web: http://www.ingesco.com
Country: Spain
Since 1973 INGESCO® distinguishes itselb by the quality and the leadership, being experts in the design and production of systems and devices for lightning protection and lightning prevention.
INTEPS, LTD.
Phone: +7 (8112) 73-30-11 / 16
Address: 17, Dekabristov Str., Pskov, Russia
E-mail: sales@inteps.ru, salesinteps@gmail.com
Web: http://www.inteps.ru
Country: Russia
Electrical equipment manufacturing: voltage regulators, power factor correction.
INTER ELECTRO COMPANY
Phone: +7 (985) 768-4438
Address: 11, Severnaya Str., Podolsk, Moscow Region, Russia
E-mail: mail@inter-electro.ru
Web: http://www.inter-electro.ru
Country: Russia
Three-phase balanced transformers TST for smoothing of phase voltage distortion, SNT-P three-phase magnetizing voltage stabilizers, also with the function of balancing the input STS-3M voltage.
INTER-TEKNIK ELK.TIC.VE SAN.LTD.STI.
Phone: +90 (212) 244-32-49
Address: Kemankes Cad. No.53 C Blok D.16 Karakoy / Istanbul, Turkey
E-mail: info@inter-teknik.com.tr
Web: http://www.inter-teknik.com.tr
Country: Turkey
Our company was established in1969 and nowadays, we are one of the top fuse suppliers with our fuses operating in major switchgear manufacturer's panels and on the overhead lines around the globe.
INTERELECTROMASH INTERNATIONAL ASSOCIATION
Phone: +7 (499) 670-9652
Address: 16, Chasovaya Str., 125315, Moscow, Russia
E-mail: interelectromash@mtu-net.ru
Web: http://www.interelecrtomash.com
Country: Russia
Firms and enterprises of the Association manufacture: electrical machines for energy sector, metallurgy, power machinery, oil, gas, coal industry, generators for steam, gas and hydraulic turbines.
INTERFAIRS CO. LTD.
Phone: +82 (2) 2635-6481
Address: Rm 302 Ham Young Building 77-8 Munraedong 3 GA, Youngdeungpo- GU, Seoul, Seoul, Republic of Korea
E-mail: interfairs@empal.com
Web: http://www.interfairs.co.kr
Country: Republic of Korea

InTherm
Phone: +7 (495) 665-6012
Address: Office 140, Bldg. 108, 100, Shchelkovskoe Shosse, Moscow, Russia
E-mail: 6656012@mail.ru
Web: http://www.intherm.ru, www.obogrevaem.ru
Country: Russia
InTherm provides engineering services for construction and industries: integrated lightning protection of buildings and structures, cable electrical heating systems for industries and constructions.
INVERTOR, FACTORY, JSC
Phone: +7 (3532) 37-22-59
Address: 8, Proezd Avtomatiki, 460048, Orenburg, Russia
E-mail: info@sbp-invertor.ru
Web: http://www.sbp-invertor.ru
Country: Russia
Plant Inverter, JSC is a modern enterprise, which provides a full cycle of production, testing laboratories and stands for service.
ISOVOLTA AG
Phone: +43 (5) 9595-0
Address: IZ NÖ-Süd, Str. 3, A-2355 Wiener Neudorf, Austria
E-mail: info@isovolta.com
Web: http://www.isovolta.com
Country: Austria
Isovolta AG is a global leading manufactrer of electrical insulation, technical laminates and compsite meterials. Our customers rely on high quality standard, 65-year knowhow expertise.