ICES
Phone: +7 (8342) 33-33-69
Address: 3, Lodygina Str., 430034, Saransk, Republic of Mordovia, Russia
E-mail: info@ecelt.ru
Web: http://ecelt.ru
Country: Russia
Design and construction of lighting installations and systems. Products modeling and prototyping. Prototype full production cycle.
ILME SPA
Phone: +39 (02) 3456051
Address: Via Marco Antonio Colonna, 9, 20149 Milano, Italy
E-mail: fiere@ilme.com
Web: http://www.ilme.com
Country: Italy
ILME is the ideal partner in the sphere of industrial connections for power supply, auxiliary circuits, automation control. 70 years of innovative technical solutions which guaratee safety, reliabilit...
INTERELECTROMASH INTERNATIONAL ASSOCIATION
Phone: +7 (499) 670-9652
Address: 16, Chasovaya Str., 125315, Moscow, Russia
E-mail: interelectromash@mtu-net.ru
Web: http://www.interelecrtomash.com
Country: Russia
The association brings together the manufacturers of large and medium-sized electrical machines that jointly perform foreign economic, scientific and technical activities, and work on the strategy of ...
INTERIOR, LTD.
Phone: +7 (812) 340-5525, 340-5590
Address: Premises 3-N, Litera А, 26, B. Pushkarskaya Str., 197198, Saint Petersburg, Russia
E-mail: spf1@spfactor.ru
Web: http://www.viasvet.ru, www.spfactor.ru
Country: Russia
Street and landscape garden LED lighting of Fumagalli manufacture (Italy). Architectural and landscape LED illumination. The aluminium shape for LED tapes.
ISOVOLTA AG
Phone: +43 (5) 9595-0
Address: IZ NÖ-Süd, Straße 3, 2355 Wiener Neudorf, Austria
E-mail: headquarters@isovolta.com
Web: http://www.isovolta.com
Country: Austria
ISOVOLTA Group is a leading international manufacturer of electrical insulating materials, technical laminates and composites. Customers appreciate our technical innovations and reliable support.
JIANGXI TENGDE INDUSTRIAL / JIANGXI HONGTE INSULATING MATERIAL CO., LTD. (HOTE)
Phone: +86 (794) 780-5082
Address: No.222, Wang'anshi Avenue, Fuzhou High-tech Park, Jiangxi, China
E-mail: 9842536@gmail.com
Web: http://jxhongte.com
Country: China
Manufacture of the epoxy resin and other components for transformers.
KAIXUAN VACUUM
Phone: +7 (910) 000-7309
Address: Guangdong Province, Zhongshan, Henglan Town, Yongfeng Industrial Zone, China
E-mail: novoselov@kxvac.com
Web: http://www.kxvac.com
Country: China
A leading manufacturer of equipment for the production of transformers, insulators, electric motors and generators. Reasonable prices, credit, quality, confirmed by the world's best manufacturers.
KAMENSK-URALSKY NON-FERROUS PROCESSING PLANT, JSC (KUZOCM INC., JSC)
Phone: +7 (3439) 336-000
Address: 40, Lermontova Str., 623414, Kamensk-Uralsky, Sverdlovsk Region, Russia
E-mail: kuzocm@kuzocm.ru
Web: http://www.kuzocm.ru
Country: Russia
Our major products are extruded and hot-drawn bars with round, hexagonal, square, and other standard cross-sections, wires, collector strips, bus bars from copper, nickel, zinc, and alloys on their ba...
KASKAD-ENERGOSET
Address: Russia
E-mail: 176407@expocentr.ru
Country: Russia

KEAZ (Kursk Electrical Equipment Plant)
Phone: +7 (4712) 39-99-11
Address: 8, Lunacharskogo Str., 305000, Kursk, Russia
E-mail: keaz@keaz.ru
Web: http://www.keaz.ru
Country: Russia
Kursk Electrical Equipment Plant (KEAZ) is a leading domestic manufacturer of electronics with 70-year traditions in manufacturing high-quality high and low voltage equipment. The product range includ...
KEIK
Phone: +7 (498) 602-7280
Address: 8, Rechnaya Str., Krasnogorsk, Moscow Region, Russia
E-mail: info@keik.ru
Web: http://www.keik.ru
Country: Russia
KEIK production company is a young dynamically developing company. As a part of the import substitution program, we develop and manufacture a wide range of power braking resistors. The mission of our ...
KENTAU TRANSFORMER PLANT, JSC
Phone: +7 (72536) 3-59-79
Address: 2, I. Kozhabaeva Str., Kentau, Kazakhstan
E-mail: ktz@alageum.com
Web: http://www.alageum.com
Country: Kazakhstan
Kentau Transformator Plant JSC is rightfully being considered to be the leader in domestic electric machine engineering industry, as well as the manufacturer of transformer equipment.
KHIMPROM-M
Phone: +7 (495) 510-7810
Address: Office 10, 2, Zavodskaya Str., 613040, Kirovo-Chepetsk, Kirov Region, Russia
E-mail: 48300@mail.ru
Web: http://www.sf-6.ru
Country: Russia
SOLVAY SF6 (Germany) for transformers, switchgear and circuit breakers. SF6 (Russia) in cylinders and special containers. Disposal of SF6 with provision of documents based on permit.
KLEMSAN ELECTRIC ELECTRONICS INC.
Address: Turkey
E-mail: 176412@expocentr.ru
Country: Turkey
2, Zavodskaya Str., Khimki, Moscow Region, 141400, Russia TEL +7 (495) 644-0221 E-mail: russia@klemsan.com.tr Internet: http://www.klemsan.com.tr Klemsan is a manufacturer of contact terminals, ca...
KLM GROUP
Phone: +7 (499) 504-4131
Address: Bldg. 8, 27, Yartsevskaya Str., 121552, Moscow, Russia
E-mail: info@klmgroup.ru
Web: http://www.klmgroup.ru
Country: Russia
KLM Group is the Russian manufacturer of electrical and lighting equipment. For 9 years more than 300 different projects have been realized in the CIS with positive feedback from customers.
KNIPEX-Werk C. Gustav Putsch KG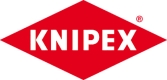 Phone: +49 (202) 4794-3834
Address: Oberkamper Str. 13, D-42349 Wuppertal, Germany
E-mail: a.panzer@knipex.de
Web: http://www.knipex.com
Country: Germany
KNIPEX-Werk C. Gustav Putsch KG is the leading company for pliers for use in industry, trades and crafts. The range covers around 1000 articles for every area of application.
KOMOKS
Phone: +7 (8722) 55-51-55
Address: Apartment 7, 29A, Prospekt Akushinskogo, 367030, Makhachkala, Republic of Dagestan, Russia
E-mail: info@komoks.com
Web: http://komoks.ru
Country: Russia
Wholesale and retail trade of voltage stabilizers, generators and other kinds of electrical equipment.
KOMPONENT
Phone: +7 (471) 277-1307
Address: Premises 4-N, 15/27, 3rd Nizhnelikhoborskiy Proezd, Moscow, Russia
E-mail: dima-niks@yandex.ru
Country: Russia
Manufacture and supply of components from China for enterprises of low voltage and electrical industries. Manufacturing of rigging.
KORENEVSKY PLANT OF LOW-VOLTAGE EQUIPMENT, JSC
Phone: +7 (47147) 2-12-98
Address: 40, Oktyabr'skaya Str., Korenevo Settlement, Korenevsky District, 307410, Kursk Region, Russia
E-mail: market@nva-korenevo.ru
Web: http://www.nva-korenevo.ru
Country: Russia
Design, production and sale of low voltage and medium voltage switchgears, protection devices and low-voltage devices.
KOSMOELECTRO, CJSC
Phone: +7 (499) 785-0004
Address: 2, Tekhnicheskaya Str., Kosmynino Settlement, Nerekht District, 157835, Kostroma Region, Russia
E-mail: info@kosmoelectro.com
Web: http://www.kosmoelectro.com
Country: Russia
Manufacture of 5,000 A busbars and low-voltage switch units. Supply of 6-35 kV transformers and switchgears. Design and approval of design solutions, installation, test (commissioning) and start up.