11 / 05 / 2017
Conference "Power Supply and Electrical Equipment of Hazardous Production Facilities" within the framework of the show ELECTRO-2017
On the first day of the show, on April 17, a specialized conference titled "Power Supply and Electrical Equipment of Hazardous Production Facilities" was held. The conference organizers included Expocentre and the Agency for Business Communications "Prioritet", the general information partner was the magazine "ELECTROENERGY. Transmission and Distribution".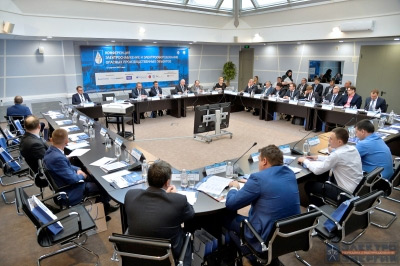 Alexander Kozlovsky, Deputy of the State Duma of the Russian Federation, Chairman of the Expert Council of "Power Engineering, Electrical and Cable Industry" addressed the audience with a welcoming speech. He noted that not only equipment production, but also development of  technologies for specific operating conditions shall take place in the territory of Russia. For operating enterprises of power engineering, a step-by-step transition to the concept of the best available technologies (BAT) is important. Main problems hampering development in this direction include obsolete requirements in electrical engineering regulations, lack of qualified personnel and testing centers. At the end of his speech, the State Duma Deputy stressed the importance of uniting efforts to achieve positive results, and promised to render all kinds of support at the legislative level.
Then the floor was taken by Alexander Zalogin, Director General of the Non-Commercial Autonomous Scientific-Research Organization "Certification Center of Explosion-Proof and Mine Electrical Equipment" (NANIO TsSVE), Deputy Chairman of IECEx, Chairman of the TC 403 Equipment for Explosive Environments (Ex Equipment). He told about testing and certification of Ex equipment for explosive environments, and suggested to discuss proposals on amending existing TRs.
During the Conference, issues of increasing the reliability of operation of cable lines, transformer substations, switches, switchgears and electrical equipment for oil and gas technological  facilities were reviewed.
Manufacturers and designers presented solutions of the Russian industry for energy supply to oil and gas complex facilities.
Issues of diagnostics and monitoring of the electrical equipment technical state in the tasks for reduction of the fault rate and ensuring the safety of enterprises were touched upon.
Representatives of the largest domestic oil and gas companies exchanged experience in providing reliable power supply for oil and gas production facilities, and discussed issues of monitoring of compliance with electrical safety rules by contracting organizations.
About 100 heads and specialists of energy departments of oil and gas complex enterprises, oil refinery plants and petrochemical plants, energy services of subsidiaries, engineers engaged in design and operation of electrical equipment of oil and gas industry, as well as specialists of scientific-research and design institutes, manufacturers of equipment, engineering firms took part in the conference.

print version