A B C D E F G H I J K L M N O P Q R S T U V W X Y Z other...
D
D
D-PROFILE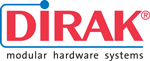 DALIAN CERAMIC TECHINC CO., LTD.
Hollow bushing & station post insulators made of porcelain or silicon rubber up to 750 kV.
DARLING, LLC
DART-ELEСTRO
DATWYLER KABEL + SYSTEME GMBH
DBK DAVID+BAADER GMBH

Phone: +7 (495) 258-0835
Address: Moscow, Russia
E-mail: info@dbk.ru
Web: http://www.dbk-components.com
Country: Russia

DECIMA, LTD.

DEGSON ELECTRONICS CO., LTD.
Degson is a professional terminal blocks manufacturer. Area is 45 000 m
DEHN + S
DELFA LTD.
DERNEK GROUP, LEZARD
DIAL-ELECTROLUX LTD.
DIN ELEKTRO KRAFT
DIPL.-ING. W. BENDER GMBH & CO. KG
DISSOLT
DKC
DOEPKE SCHALTGER
DONG BANG ELECTRIC INDUSTRIAL CO., LTD.
Having started as DongBang Metal Industrial in 1973, the company has evolved to a company specializing in transformers and SF6 Gas insulated load break switches.
DRAKA NK CABLES LTD.