A B C D E F G H I J K L M N O P R S T U V W X Y Z
HÜBERS VERFAHRENSTECHNIK MASCHINENBAU GMBH

HAARLÄNDER GMBH
HAKEL-TRADE
HANGZHOU XIAOSHAN SHUNHE METAL HOSE CO., LTD
Shunhe Metal Hose is the leading manufacturer of various flexible conduits, which are widely used in protecting electrical wires and cables.
HARBIN ELECTRIC INTERNATIONAL COMPANY LIMITED
Harbin Electric International Company Limited is engaged in the undertaking of power plant and provided comprehensive professional after-sale service.
HASTEL KABLO ELEK. INS. MAK. IM. TAAH. TIC.VE SAN. LTD. ŞTI.
HEDRICH GROUP
HEINRICH GEORG GMBH MASCHINENFABRIK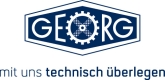 World leading supplier of transformer core production equipment: cut-to-length and stacking lines, slitting lines, production lines for cooling radiators and transformer tanks, wound core lines, ...
HEINRICH SCHÜMANN GMBH & CO. KG
HENAN HUATAI SPECIAL CABLE CO., LTD.
Chinese professional cable manufacturer: power cable, instrumentation cable, electrical wire, conductor, ABC cable GOST, ISO, CE, RoHS, CB, IEC, CCC.
HENAN YAAN ELECTRICAL INSULATION MATERIAL PLANT CO., LTD.
HENGYANG HUAYI MACHINERY CO., LTD.
Huayi Machinery Co., Ltd. is a professional manufacturer of rubber injection molding machines, transfer presses, compression molding machines and molds.
HENGYANG WELLWIN PRECISION MOULD CO., LTD.
WELLWIN is a professional manufacturer of precision rubber moulds. They are widely used in electric power, automobile and rubber ware industries.
HENSEL + MENNEKES ELEKTRO
HIWING MECHANICAL & ELECTRICAL TECHNOLOGY CORP.
The Third Academy is a diversified aerospace technology based enterprise. HiWING is a wholly-owned subsidiary of The Third Academy.
HUMMEL AG
HUNAN ALLONWARD HYDRO-GENERATING EQUIPMENT CO., LTD.
We are able to design & supply hydro generator units within 50 MW, such as Tubular/Kaplan/Francis/Pelton/Turgo type ones, and auxiliary equipment.
HUNAN LINGLING HENGYUAN GENERATING EQUIPMENT CO., LTD.
One of China's top ten professional hydropower generating equipment manufacturers; over 60 year experience of manufacturing hydraulic turbine-generator units.
HUNAN SUNNY HYDROPOWER EQUIPMENT CORPORATION
SHPE is capable to supply various types of hydro generating sets with unit capacity below 50 MW together with electric & control equipment.
HUNAN VANGUARD GROUP CO., LTD.
We are a large state-owned enterprise, founded in 1890, produces hydropower equipment from 1959, achieved ISO 9000 Quality system's authentication.