A B C D E F G H I J K L M N O P Q R S T U V W Y Z
V&C GMBH
Phone: +49 (8092) 23202-03
Address: Dr. Wintrich Str. 16, 85560 Ebersberg, Germany
E-mail: ak@vc-machinery.eu
Web: http://www.vc-machinery.com
Country: Germany
V&C GmbH manufactures precision coil winding machines made in Germany: toroidal, linear + multispindle winders + automatic lines. 30 years' experience in consulting, installation and after-sales servi...
VARIA-ELEKTRO S.R.O.
Phone: +420 (281) 862-140
Address: Vinohradska 33/89, Prague 2, Czech Republic
E-mail: variaelektro@seznam.cz
Country: Czech Republic
We supply to the Russian Federation office, industrial lighting fixtures incl. fixtures for potentially explosive atmospheres. We also provide explosion-proof electrical materials.
VELDON
Phone: +7 (495) 280-7990
Address: 14, Obraztsova Str., 127055, Moscow, Russia
E-mail: info@veldon-electric.ru
Web: http://www.veldon-electric.ru
Country: Russia
Weldon is one of the largest companies in Russia, offering a full range of services, including supply of electrical equipment and automation components from the leading manufacturers in Europe.
VOLNA, CNII
Phone: +7 (495) 663-3324
Address: Bldg. 5, 20, Marksistckaya Str., 109147, Moscow, Russia
E-mail: info@cnii-volna.ru
Web: http://cnii-volna.ru
Country: Russia
The company develops and manufactures communications, inertial-navigation systems, metrology equipment, instruments for testing dielectric properties of the cable, oil.
VON ROLL SWITZERLAND AG

Phone: +41 (61) 785-51-11
Address: Passwangstrasse 20, CH-4226 Breitenbach, Switzerland
E-mail: marketing.contact@vonroll.com
Web: http://www.vonroll.com
Country: Switzerland
Von Roll produces insulation materials and systems, diamond-, field- and tooth-coils, flexible and rigid composites, wires, resins & varnishes, mica tapes used in generators, motors and transformers.
VOSKHOD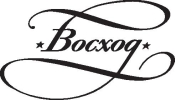 Phone: +7 (4967) 76-48-98
Address: 134, Proletarskaya Str., 142200, Serpukhov, Moscow Region, Russia
E-mail: maksimova@voskhod-group.ru
Web: http://www.voshod-ooo.com
Country: Russia
The company Voskhod is alone Russian manufactureг of electrical insulation pressboard of type А and В for oil-filled transformers and devices according to GOST 4194-88 standards.
VST, LTD.

Phone: +7 (499) 755-7911
Address: Office 304, 10, Teatral'naya Str., Ramenskoye District, 140153, Zhukovsky, Moscow Region, Russia
E-mail: info@vst.com.ru
Web: http://www.vst.com.ru
Country: Russia
VST LTD is the official supplier of products made by Polish manufacturer BAKS – systems of cable channels. We offer cooperation on delivery of these products to construction companies.
VYRTYCH A.S.
Phone: +420 (326) 375-515
Address: Židněves 16, 294 06 Březno, Czech Republic
E-mail: zackova@vyrtych.cz
Web: http://www.vyrtych.com
Country: Czech Republic
Production and sale of industrial lighting — lighting for areas with danger of explosion, special technical lighting, LED lighting, ANTIVANDAL lighting, oil proof lighting for chemical etc.