Innovative power management and monitoring solutions from French brand SOCOMEC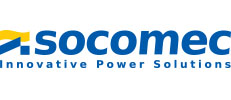 Equipment Transfer Service LLC is an official distributor of products of SOCOMEC (France), which has been operating on the industrial switching equipment market since 1922 and has established itself as an indisputable leader in the field of low-voltage switchgear and a provider of expert solutions for:
isolation and on-load disconnection in the most demanding applications of switching equipment;
uninterrupted power supply to electrical equipment by means of remote manual or automatic switchgear;
protection of people and property by means of fuse-based and other specialized solutions presented in a wide selection of innovative packages.
SOCOMEC monitoring solutions ranging from current sensors to diverse innovative software packages are developed by energy efficiency experts. All of them meet high requirements of:
measuring energy consumption, identifying excessive consumption sources, and raising owner awareness;
restrictions on reactive electricity and avoidance of tariff-related sanctions.
The family of SOCOMEC switches is one of the biggest on the market.
SIRCO M 16 to 160 A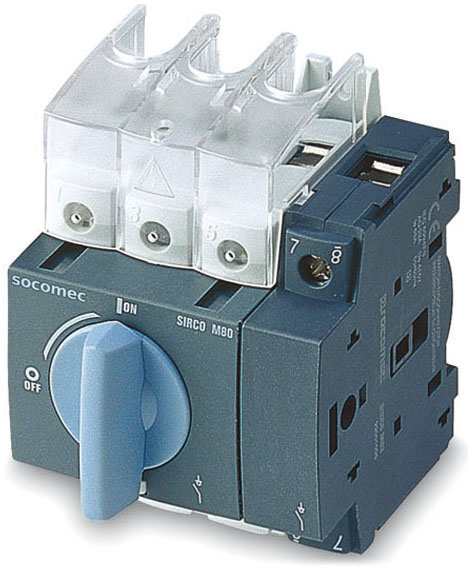 SIRCO M is a full combination of isolation, opening and switching functions. The same SIRCO M product could be used for frontal, left-side, or right-side control. Due to the highly functional design, it could be easily converted from a load switch into a reversing switch, as an innovative modular solution for numerous applications. The uniform standard module can be expanded with a variety of accessories and has a number of advantages, such as a simple choice of the device, and flexible adaptation to various applications.
SIRCO 125-500 A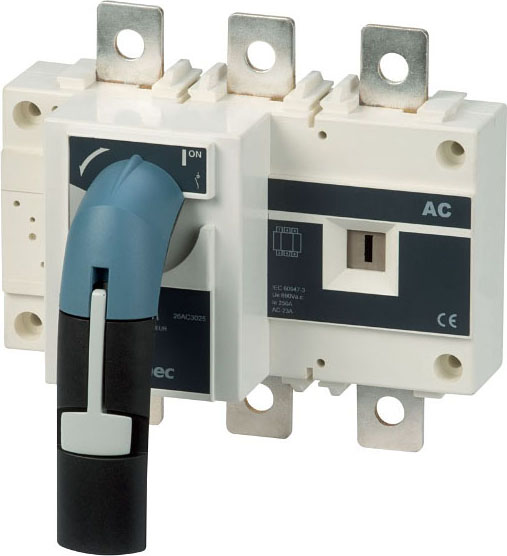 SIRCO is the main range of AC circuit breakers.
The principal advantages of Sirco are:
double indication of the position of contacts achieved by means of the product's position indication display and the control handle;
suitable for heavy loads (AC-22 and AC-23).
SIDER products (125 to 3,150 A) with a visible gap ensure safe switching. The user can see the status of the device either during routine checks, or before starting work.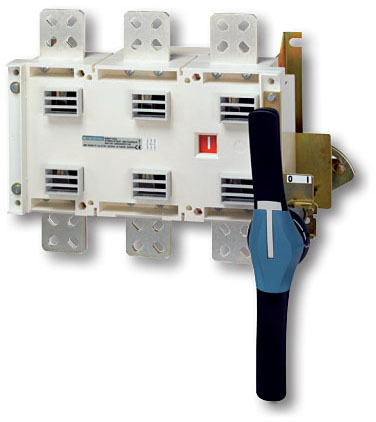 SOCOMEC has developed plenty of customized solutions, including:
switches with a neutral above the rated value;
ability to withstand high short circuit currents;
multi-pole switches;
grounding switches;
circuit breakers for networks of 1,000 V;
special electric-drive switches.
For the purpose of flawless management of the electric network, the exhibition will present the DIRIS Digiware system, which manages consumption and monitors quality of power supply and electrical events.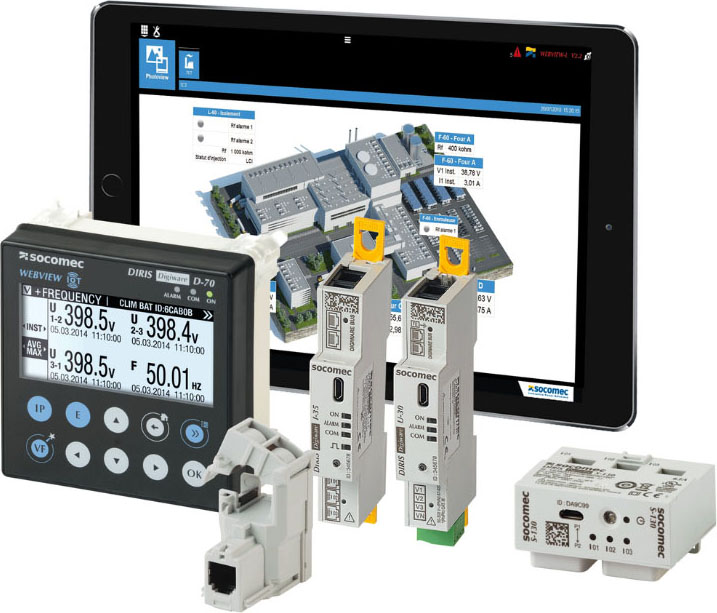 Accuracy complies with the IEC 61557-12 standard and ranges from 2% to 120% of current. The DIRIS Digiware feature of power quality monitoring helps anticipate electrical problems. The display allows operators to quickly read information. Small-sized modules, a variety of current sensor formats, and multiple connection accessories make DIRIS Digiware suitable even for the tightest installations. This equipment can be easily integrated into an existing system.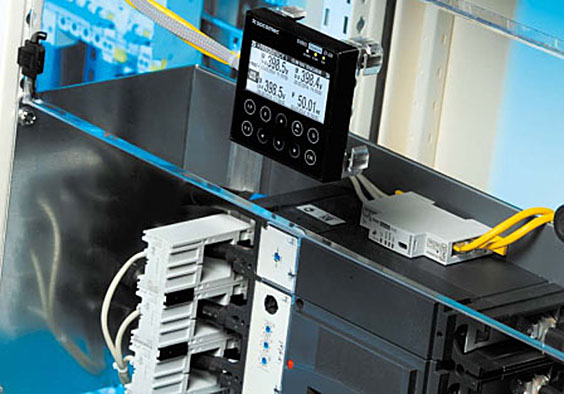 Diris A40 will be presented as a device for measuring quality of same-type electrical load.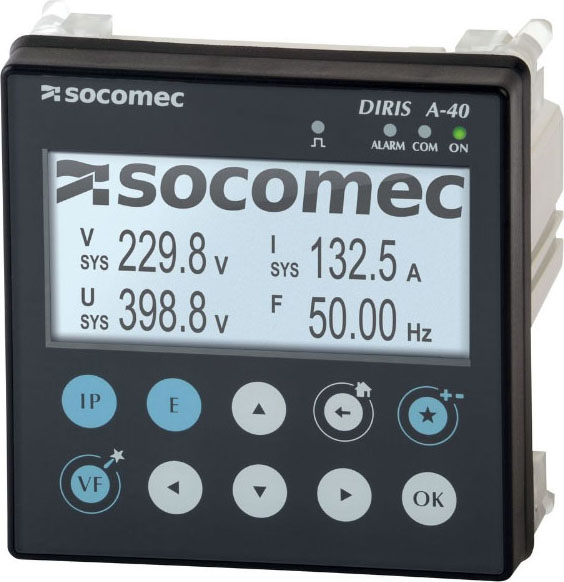 DIRIS A-40 is a panel-mounted power monitoring device (PMD), which measures, monitors, and records power data. The setup wizard gives a step-by-step user guidance, in addition to detecting and correcting configuration errors. It halves the commissioning time and always delivers trustworthy results. Three modern sensor formats (with solid-state core TE, with detachable core TR and Rogowski TF sensor) allow DIRIS A-40's integration into new and existing electrical installations.
***
No matter what application you need, you will always find the right solution from SOCOMEC!
You can see all products at our exhibition stand 22F40 or on our website www.эквипмент.рф.
---