And again, the great German pavilion returns to the Elektro 2021 exhibition!
29 / 10 / 2020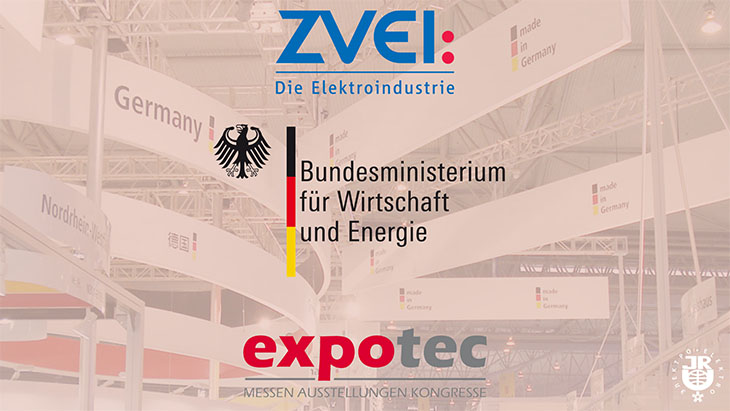 Dear participants, colleagues, friends, we are in a hurry to inform you that the German Federal Ministry for Economic Affairs and Energy (BMWi), as well as the German Electrical and Electronic Manufacturers' Association (ZVEI) have provided support for the Elektro 2021exhibition.
Expotec GmbH, a large exhibition operator, was appointed the official organiser of the German pavilion at our exhibition.
The last German pavilion was organised at Elektro in 2014, and due to the sanctions policy, the Ministry's support was postponed.
And finally from 2021 the German Federal Ministry for Economic Affairs and Energy resumes cooperation! Despite the current situation, the Russian market remains a priority area for German producers.
We are confident that our joint cooperation will create new opportunities for further development of corporate business and expansion of business contacts with potential partners and customers.
Take part in our networking platform and join the professional electro-technical community!

Erdmuthe Bakalios
Projektleiterin Events, Messen und Kongresse
erdmuthe.bakalios@expotecgmbh.de
Choose your site! Choose Elektro!
---